Natural gas heat-conducting oil furnace successfully ignited
---
---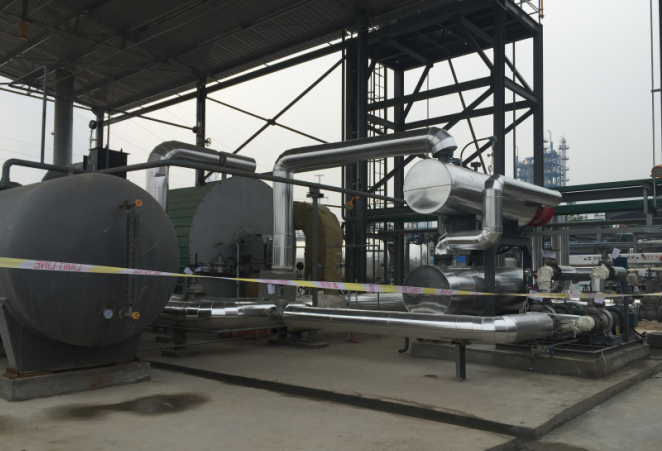 As of March 22, 2015, the installation of equipment, electrical, and instrumentation for an annual production of 20,000 tons of γ-butyrolactone and N-methylpyrrolidone has been completed, and it has now entered the stage of monomer commissioning and test.
At 14:50 on March 23rd, the core monomer equipment of this project, "Natural Gas Heat Transfer Oil Furnace", was successfully ignited for the first time. In order to ensure the successful completion of the ignition of the new boiler, a set of detailed and thorough commissioning plans have been formulated and implemented to every day, every person, every node. At the same time, the close coordination between the construction department and the production department, and two-line combat have created good conditions for the successful ignition.
At present, the equipment is operating normally, the oil temperature rises steadily, and the meters display accurately. It lays a solid foundation for the entire plant's feeding operation.
---