Our company appeared at the annual meeting of Waterma New Energy Vehicle Alliance
---
---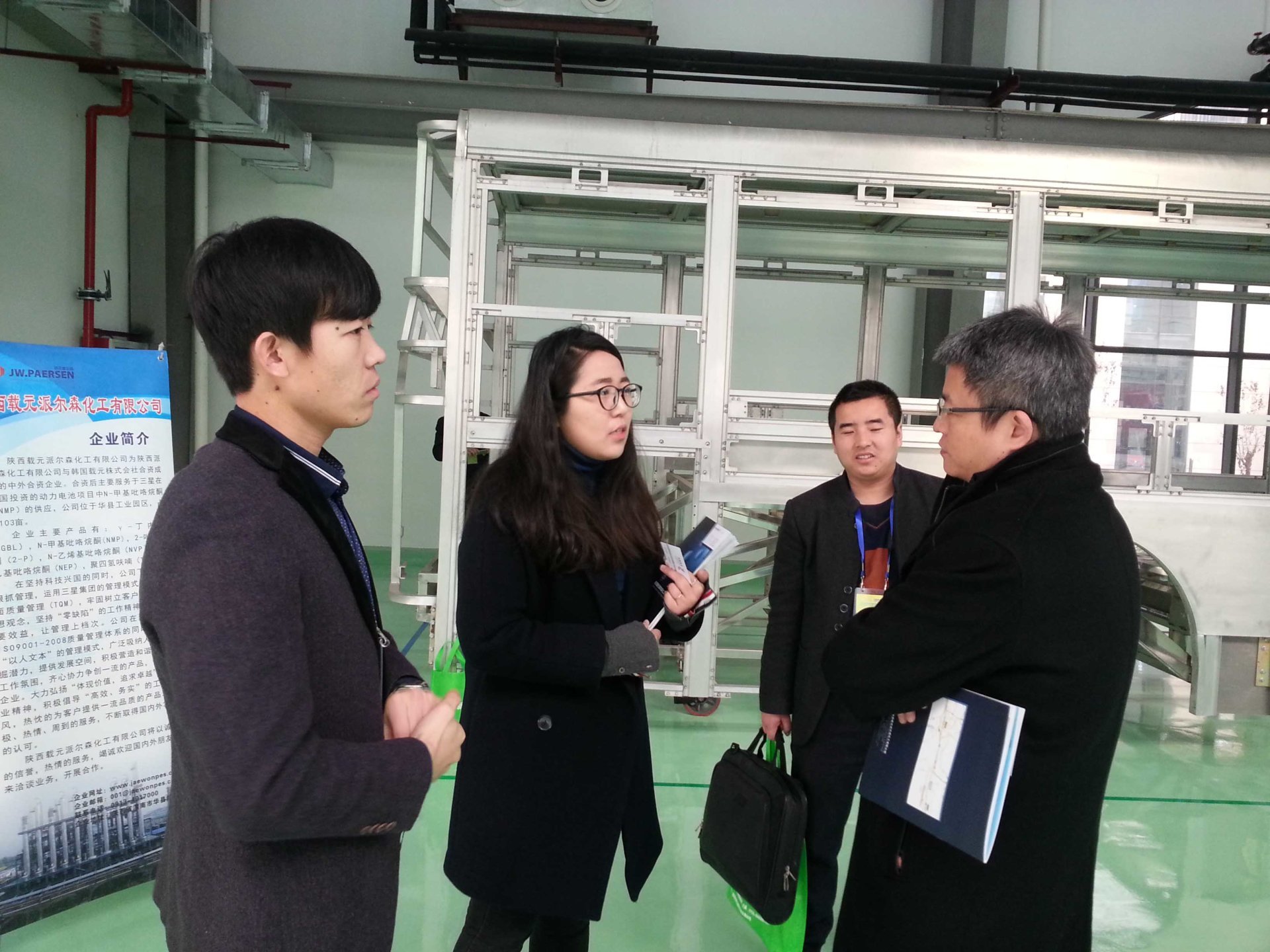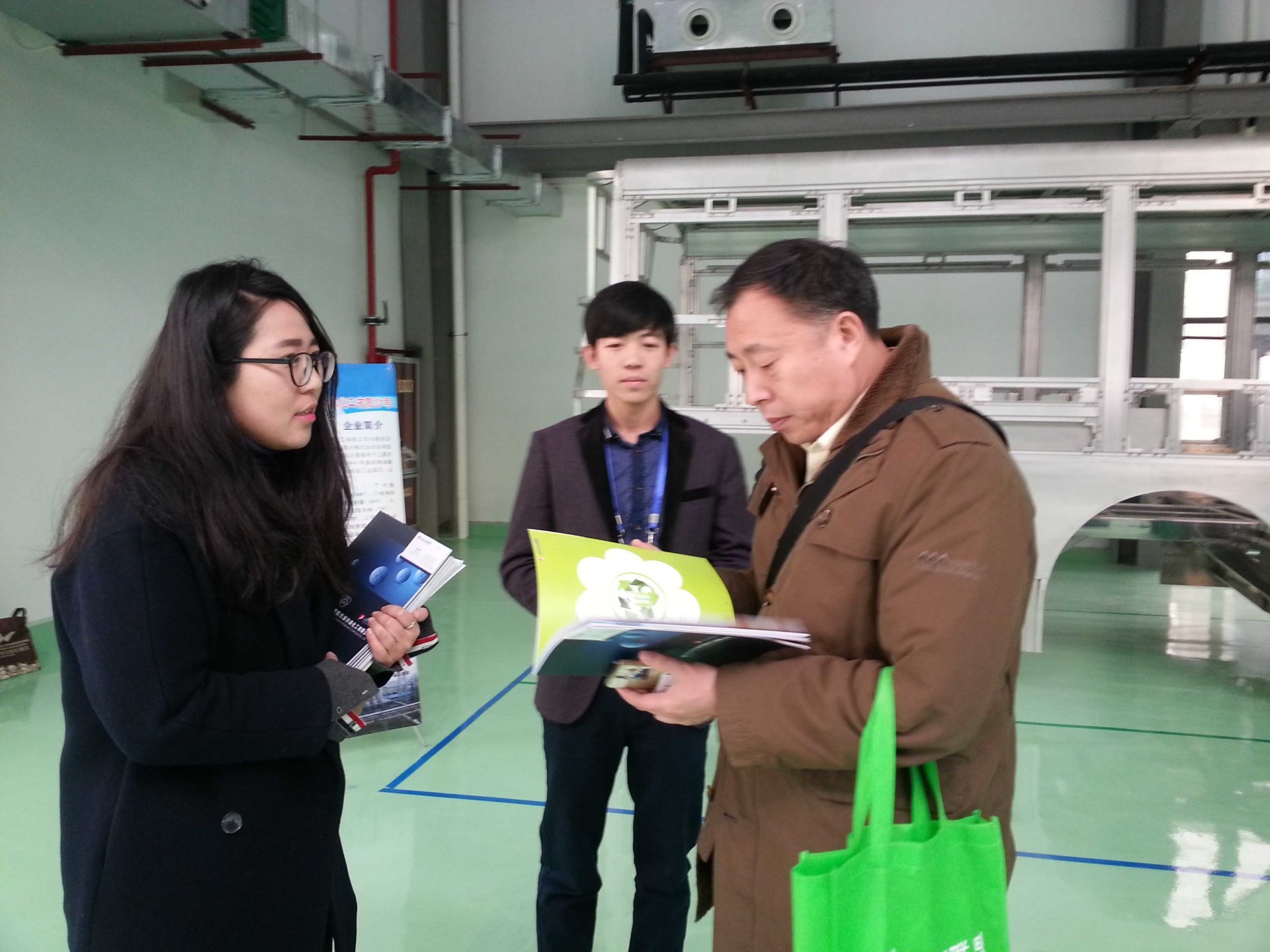 From December 18th to 19th, the first annual meeting of New Energy Automobile Industry Innovation Alliance and New Energy Vehicle Promotion Seminar was held in Weinan, Shaanxi. Provincial and municipal government departments and local bus companies, logistics companies, and new energy vehicles More than 400 representatives from the upstream and downstream units of the industrial chain met at the Weishui South Bank to witness the "Weinan Model" of China's new energy vehicle promotion. The persons in charge of the quality department and commerce department of our company attended the meeting and introduced the company's situation to customers.
Zhang Xiping, deputy inspector of Shaanxi Provincial Ministry of Industry and Information Technology, attended the meeting and spoke. He said that new energy vehicles are a national strategic emerging industry, which has achieved rapid development under the vigorous promotion of policies and local governments, and has become a new direction for the current transformation and upgrading of urban transportation. The Made in China 2025 strategy clearly proposes to support the electric vehicle industry, and China's new energy vehicles have entered a new round of fast-track development. Shaanxi new energy vehicles are at the forefront of the country, and the "Weinan Model" has become a model for promoting the electrification of transportation vehicles in Shaanxi and will help promote the popularization and development of new energy vehicles in Shaanxi.
Wei Ming, Mayor of Weinan City, said that the development of pillar industries such as energy and chemical industry and new energy has obvious advantages in location, transportation, and talent. Waterma Battery's new energy industry project put into production in Weinan has high scientific and technological content, good economic and social benefits, and broad development prospects. It has a high degree of automated production and advanced production processes, which will help improve the overall technology of new energy vehicle power batteries. Level and quality are of great significance to promote the continuous progress of battery technology and promote the rapid promotion of new energy vehicles.
It is understood that in October 2013, Shenzhen Watma Battery Co., Ltd. launched a joint venture with new energy vehicles such as motors, electronic controls, and powertrain components, as well as upstream materials and downstream vehicles in the industrial chain. The new energy automobile industry innovation alliance is mainly focused on core components such as power batteries, motors, electrical controls, and powertrains and their key technologies, and builds the future of China from five aspects: new materials, new structures, new power, new processes, and new models. New energy vehicle industry. At present, there are more than 300 alliance companies with an output value of more than 100 billion yuan.
In 2015, the Waterma Innovation Alliance entered Weinan. In less than a year, the Waterma Innovation Alliance helped Weinan achieve rapid growth from zero to nearly a hundred new energy buses. Electric vehicles in Weinan safely operated for more than 50,000 kilometers, becoming a new energy bus for Shaanxi Province. The prefecture-level cities with the largest number of vehicles and the most economic, social and environmental benefits.
According to estimates, the 80 10.5m pure electric buses currently operating in Weinan can reduce carbon emissions by more than 400 tons per year. After the successful implementation of this model in Weinan, 9 provinces including Xi'an Xixian New District, Linfen, Shanxi, Shenzhen, Huizhou, Guangdong, Jingzhou, Hubei, Shiyan, Dujiangyan, Sichuan, Wuxi, Jiangsu, Tangshan, Tongling, Anhui Tongling, Hohhot, Inner Mongolia have been successively implemented The city's comprehensive promotion has won widespread recognition from the local government and society. The new energy industrial park invested by Waterma in Weinan has now completed the first phase of the main project construction, and related companies of the Innovation Alliance have entered the new energy automobile industrial park and officially signed a contract. It is expected to start production in March 2016.
During the first annual conference of the alliance, the exhibition of new energy vehicles and related industries was also held, which focused on the display of new energy vehicle power batteries, motors, electronic controls, powertrains and related new products and technologies. Our company also appeared at the exhibition. Yang Xiao, the quality director of the company, Li Zizheng, the minister of commerce, Wang Liang, the manager, etc., continuously issued corporate brochures to customers who had consulted, introducing N-methylpyrrolidone, N -Ethylpyrrolidone, N-vinylpyrrolidone and other new product properties, and extensive and in-depth exchanges, answering their various questions of interest.
---