Company α-pyrrolidone project completed and put into operation
---
---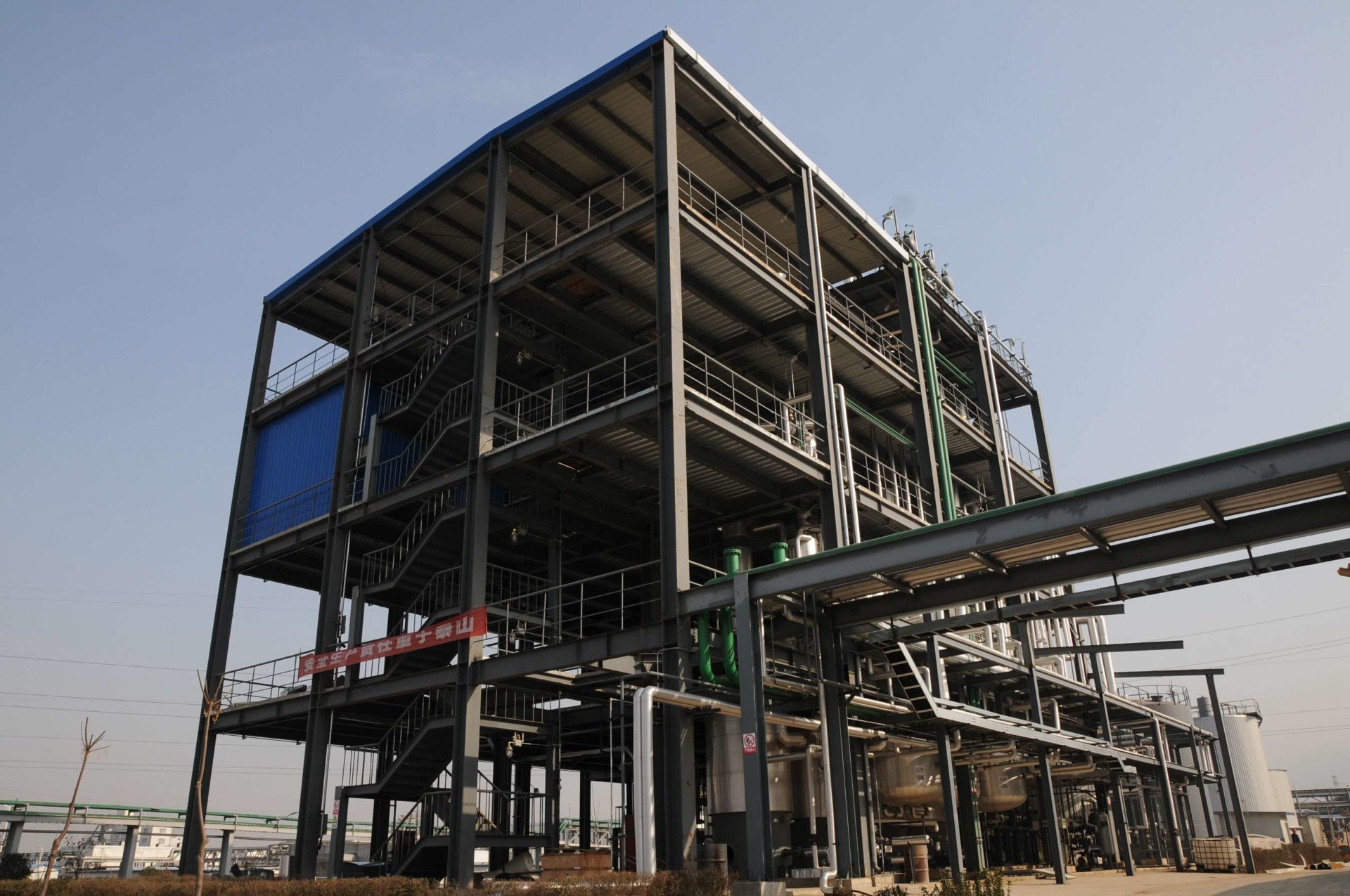 The 5000-ton / year α-pyrrolidone (α-p) project of our company's second-phase project successfully put into operation and produced qualified products on the eve of the Spring Festival, and the product purity reached 99.5%. After rectification, improvement and optimization of the process, the current device operates normally, reaching 60% of the design load.
The project is a joint venture between Shaanxi Zaiyuan Parson Chemical Co., Ltd. and Shaanxi Greebon Fine Chemical Co., Ltd., with a total investment of nearly 30 million yuan. Γ-butyrolactone (GBL), ammonia and acetylene are used as raw materials for production, including 5000 tons / year α-P and its downstream products 2500 tons / year N-ethylpyrrolidone (NEP) and other pyrrolidone series products.
Following the commissioning and commissioning of the 20,000-ton / year GBL and N-methylpyrrolidone (NMP) project in April 2015, the second-phase 5000-ton / year α-pyrrolidone project has begun to accelerate implementation. After half a year of intensive equipment installation, in November the project shifted to test phases such as pressure test, leak test, and purge. During the test run, the company's employees overcome difficulties such as cold weather, carefully organized trial production, and finally opened the process in late January to achieve a successful test run, producing 50 tons of α-pyrrolidone with a purity of 99.5%, and all sold to the new year. A great gift.
After the Spring Festival, the company rectified and improved the system, and then transferred to normal trial production in late February. At present, it is still adjusting and optimizing the process and preparing to link the open distillation system to process and produce N-ethylpyrrolidone on the basis of α-pyrrolidone.
---