Wei Ren, Vice Chairman of the CPPCC, visited the company
---
---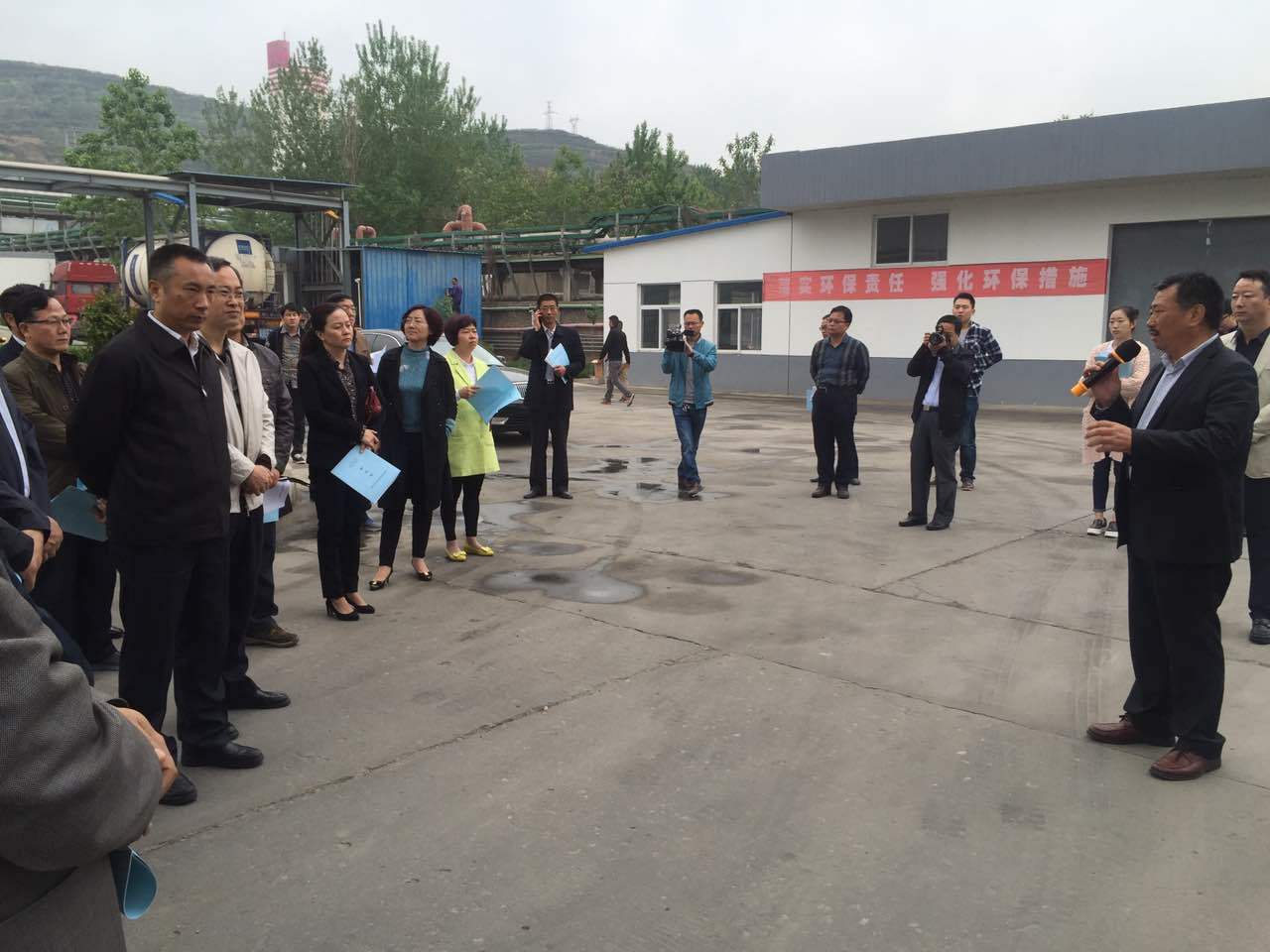 On April 20, Weinan CPPCC and Municipal Development and Reform Commission and more than 30 people inspected our company under the leadership of Wei Ren, CPPCC Vice Chairman He Ren. Sun Kungang, executive deputy head of Huazhou District of Weinan City, was accompanied by Wang Yuhong, deputy head of the district.
Chairman of the company Li Hulin introduced the basic situation of the company to He Ren and his entourage. The first phase of the project has a total investment of 210 million yuan for 20,000-ton / year γ-butyrolactone (GBL) and N-methylpyrrolidone (NMP) and recycling projects. It was completed in April 2015 and successfully commissioned a single trial run to produce qualified products. Among them, NMP is the first electronic-grade product in China. It passed the quality acceptance and application of Samsung Huanxin (Xi'an) Power Battery Co., Ltd. in early May and became the only electronic-level NMP supplier for the company's power lithium-ion battery project built in Xi'an.
The second-phase project is a 5000-ton / year pyrrolidone series product project with a total investment of 150 million yuan. It is expected to be completed and put into production in May this year. The estimated annual sales income is 240 million yuan, profit 21.6 million yuan, and taxes 18.8 million yuan. At present, the construction of the project has been completed, and it is in the commissioning stage and the area around the installation area is flat and green. This project not only extended the BDO industry chain, but also increased taxes and solved the employment problem in the surrounding areas. At the same time, the fine chemical industry has high technological content, high value-added products, and broad market prospects.
After hearing the situation report, He Ren and his party inspected the on-site installation area and the central control room, and fully affirmed the achievements of our company.
---