Our company signed cooperation project with Huazhou Silk Fair
---
---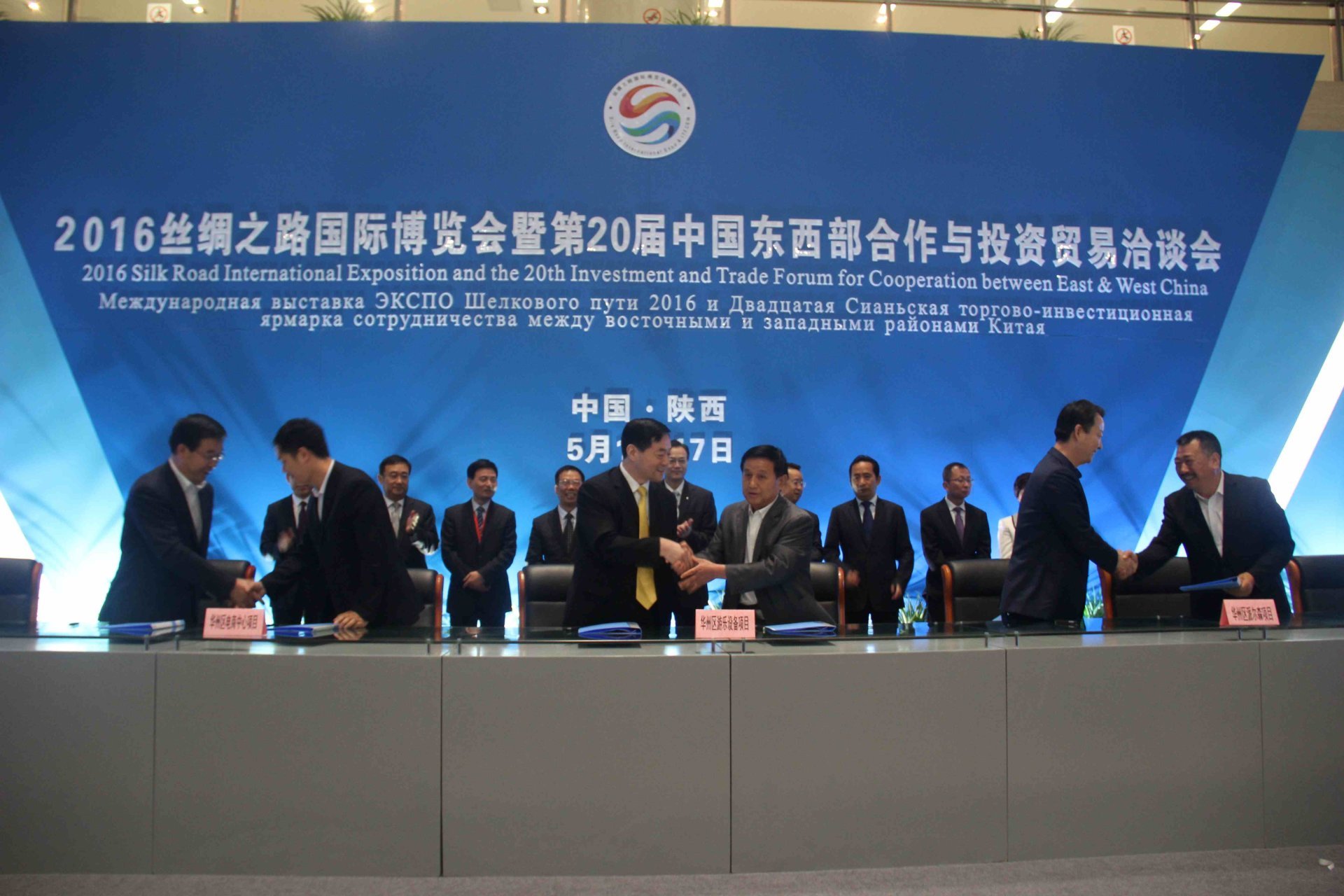 5On May 17, the 5-day 2016 Silk Road International Expo and the 20th East-West China Cooperation and Investment and Trade Fair ended in Xi'an. Li Hulin, the chairman of our company, and Wang Yuhong, deputy head of Huazhou District, successfully signed the second-phase engineering cooperation project.
With the theme of "Building a New Platform and Promoting New Development" as the theme of the 2016 Silk Fair and the 20th West China Fair, the investment negotiation has outstanding features and fruitful results. During the period, 34 major events and 68 various types of investment and trade promotion were held. activity. 105,000 merchants from the east, central, and western regions of the country and regions along the "Belt and Road" participated in the conference, with 6,200 exhibiting companies, exhibiting 23,000 unique products and products, and 540,000 visitors, the largest ever. During the conference, 3769 pairs of projects were completed, of which 1018 pairs were pre-matched, and 2751 pairs were matched on the spot.
During the silk expo and the Western Conference, Huazhou District, in accordance with the requirements of actively adapting to the new normal of economic development and advancing supply-side structural reforms, combined with the development focus of the region, solicited, screened and packed for the society within its jurisdiction with distinctive and attractive features Strong investment promotion projects, holding a series of investment promotion activities, and vigorously promote project investment negotiations. Huazhou District highlights the local characteristics, vigorously promotes and negotiates projects, and has promoted a large number of successful projects.
In the booth of Huazhou District, Xi'an Qujiang International Convention and Exhibition Center, which was set up at the 2016 Silk Fair and the 20th West China Fair, our company displayed electronic grade NMP and N-ethylpyrrolidone (NEP) and other products, attracting many The audience stopped.
---