New energy vehicle core component project held a symposium
---
---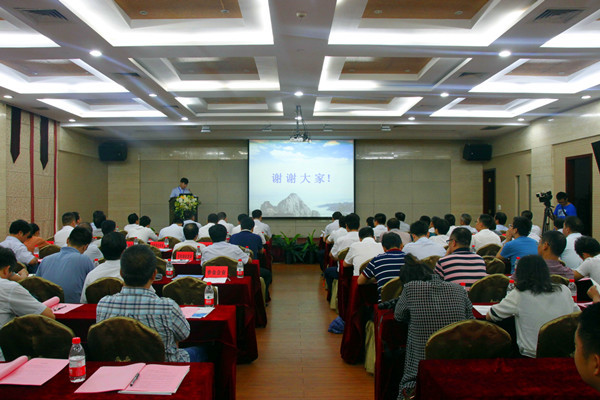 On August 25, the new energy vehicle core component project was held in Dali County. Relevant business leaders of new energy vehicles and core components from the three provinces and four cities in the Golden Triangle Region of the Yellow River will gather to discuss the development of the new energy vehicle industry. Zhang Xin, Deputy Secretary-General of Weinan Municipal Government, delivered a welcome speech.
Zhang Xin pointed out that the comprehensive development of the new energy automobile industry is one of the key development areas of "Made in China 2025", and it is the only way for China's automobile industry to surpass its development. Its development trend is unstoppable and its future is very bright. In recent years, advancing the development of the new energy vehicle industry in the Yellow River Golden Triangle Economic Zone is not only an objective requirement for the coordinated development of the country, but also a realistic need for the joint development of the three provinces, four cities in Shanxi, Shaanxi and Henan. I hope that the industry elites can start from a new starting point, seize new opportunities, and continue to strengthen multi-level, multi-form, and all-round cooperation and sharing, and jointly make new and greater contributions to the social and economic transcendence development of the Yellow River Golden Triangle Region.
At the meeting, representatives of new energy companies provided suggestions and suggestions around the topics of new energy vehicle industry chain layout, product technology breakthroughs, international development, and personnel training, and jointly deepened and expanded Mai Dali in the field of new energy vehicles.
The symposium was hosted by the municipal government and hosted by the municipal development and reform commission, and focused on the theme of sharing development results, creating cooperative business opportunities, and promoting regional development.
---