Completed the installation of our company's electrolyte project equipment
---
---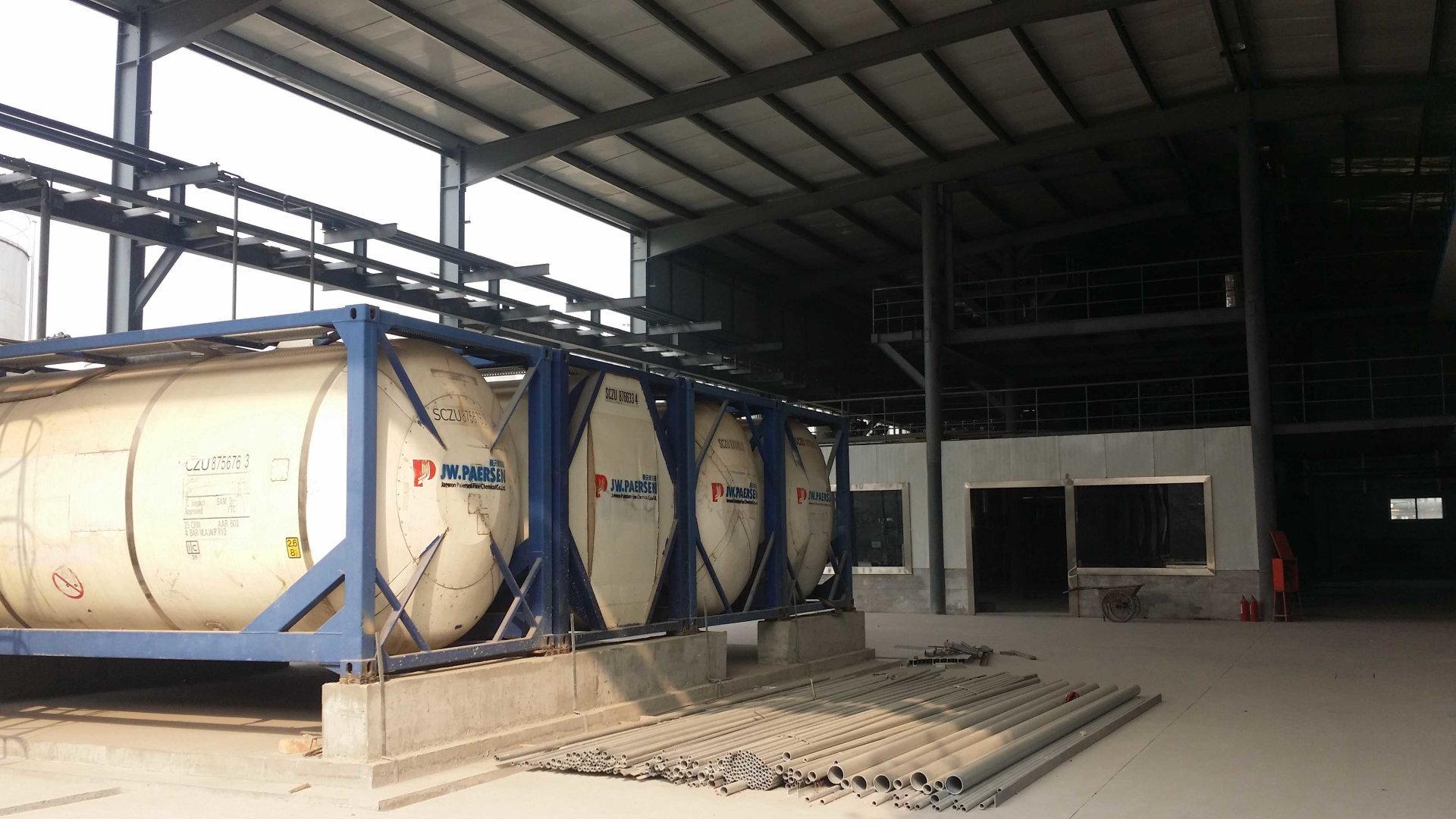 On the eve of the Spring Festival, the construction of our company's new lithium-ion battery electrolyte project is progressing smoothly, the equipment installation is basically completed, the cable laying is completed, and the pipeline installation is 95% completed, entering the closing stage. After the Spring Festival, electrical and instrument debugging and stand-alone commissioning will be carried out. It is expected that the test will be put into operation in mid-March.
It is reported that the project complies with national industrial policies, superior product performance, advanced technology, sufficient raw material sources, strong market competitiveness and anti-risk capabilities, and is environmentally friendly, with significant economic and social benefits. The investment of the project is 163 million yuan, with an annual output of 10,000 tons of LiPF6 mixed carbonate electrolyte. After the completion of the project, the annual sales income will be 672 million yuan, and the profit will be 48.5 million yuan.
Construction of the project started in September 2016. Beijing Petrochemical Engineering Design and Research Institute was responsible for the design, and China Chemical 16th Engineering Construction Company was responsible for the equipment installation. In order to ensure the progress of the construction period, construction safety and project quality, the company adopts measures while designing. The employees of the engineering management department strictly control the construction safety and project quality.
The company's chairman, Li Hulin, attached great importance to the project construction and gave up weekend breaks to personally supervise and guide the scene. Deputy General Manager Li Yinhu went to Shanghai equipment manufacturers to supervise promotion and quality, coordinate and solve problems, and the main equipment procurement cycle was reduced from more than 80 days originally planned to 1.5 months. After the equipment enters the field, the company organizes personnel to conduct pressure test and leak test one by one, without letting go of any defects, and timely contacting the found problems to ensure that the test run is successful after the equipment is installed.
At the same time, the company actively deployed personnel, and the 15 employees required for project production arrived early. They participated in the project construction during the construction period and were familiar with the equipment structure and production technology in advance. The company invites the executive director of Korea Samsung (Malaysia) Co., Ltd. Jin Guirong, who has more than 30 years of work experience, to explain the theoretical knowledge and operating practices for staff training, and to fully grasp the production operation essentials.
---