Weinan Power Battery Industry Alliance Symposium Held in Our Company
---
---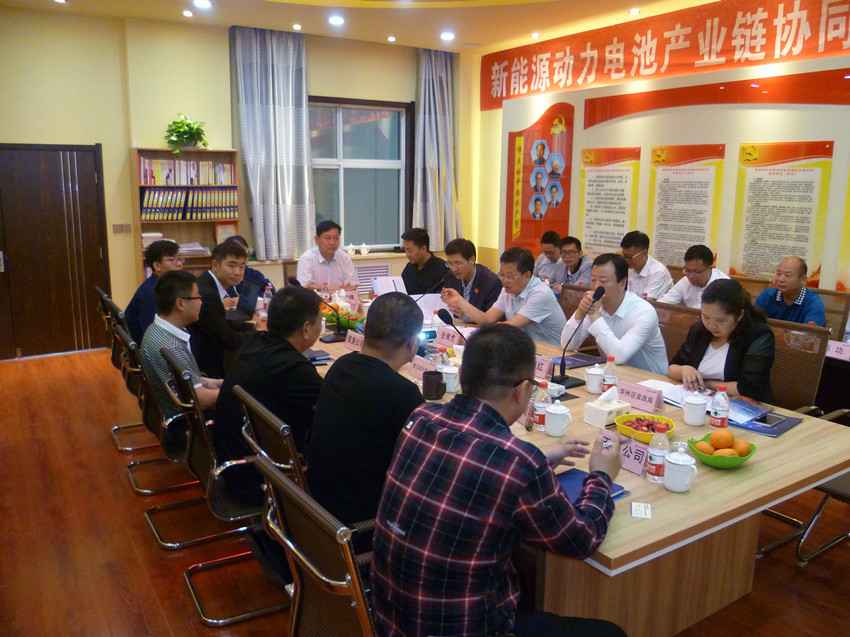 On May 4, the Weinan New Energy Power Battery Industry Chain Collaborative Supporting and Alliance Symposium was held in Zaiyuan Parson New Energy Technology Co., Ltd., with the aim of strengthening the cooperation and matching of the power battery industry chain with each other. Zhang Yinhu, deputy director of Weinan Development and Reform Commission, and Wang Yuhong, deputy head of Huazhou District, attended the leadership of the development and reform departments of Huazhou District, High-tech Zone, Dali County, and power battery companies such as Watma, Tianchen, Xingmei and Yudong in Weinan City The person in charge attends the meeting. Li Hulin, the chairman of our company, attended the meeting and delivered a speech.
Zhang Yinhu said that with the maturity of new energy vehicle technology and the market, the cost advantages and competitiveness of vehicle manufacturing in Weinan City will become more prominent. To seize the strategic high ground of the emerging industry of new energy power batteries, government departments must set up a cooperation and exchange platform to do everything possible for the enterprise. He asked power battery companies to strengthen mutual cooperation and cooperation between upstream and downstream companies. Under the guidance of high-quality development, they should focus on the construction of a core supporting capability quality system for new energy batteries, practice internal skills, maintain product quality advantages, and ensure safe production and environmental protection. Achieving the standard, further strengthening the "position", sticking to the "highland" and jointly promoting the healthy development of the industry.
Li Hulin introduced the basic situation of Zaiyuan Pearson New Energy Technology Company. As a local enterprise, Parsons has continuously developed relying on the advantages of leading technology, lower cost, excellent quality, scientific management and marketing area. It is hoped that manufacturers will work together to seize the development opportunities of new energy vehicles, and are willing to share with customers, share benefits and share development, and achieve a win-win goal.
At the symposium, the person in charge of the participating companies believed that Pearson had a lot of modern ideas, advanced models, and management experiences that were worth learning from, and conducted in-depth exchanges on the collaborative development of the new energy battery industry, regarding supply chain technology, products, quality, etc. The indicators are deeply docked. Before the meeting, the leaders and representatives visited our company's GBL, NMP and conductive paste production lines.
---